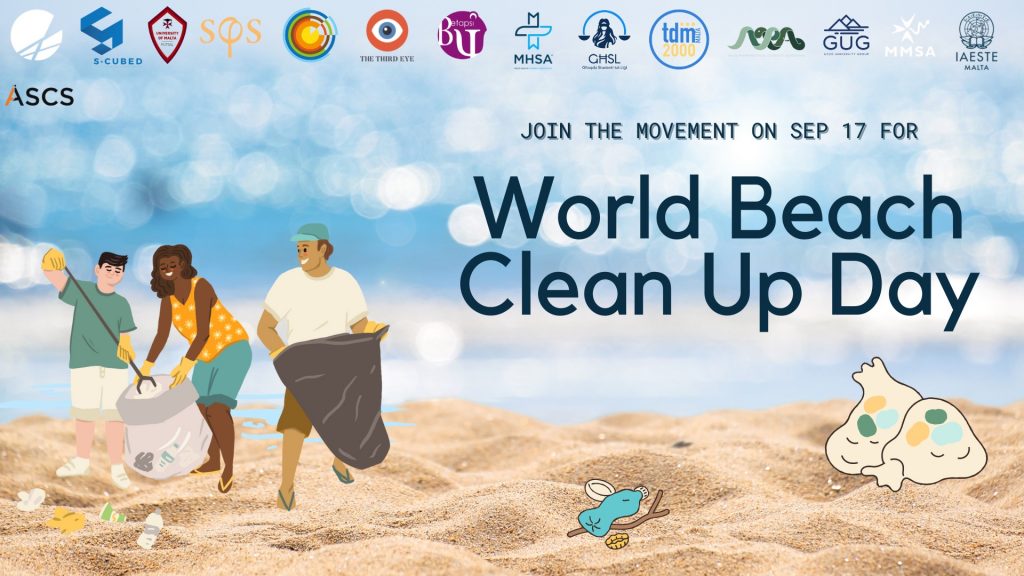 For World Beach Clean-up Day 2022, GħSL is collaborating with various University student organisations to organise a nationwide beach clean up that will cover numerous beaches across all of Malta and Gozo.
This nationwide beach clean-up will happen on the 17th of September, starting at 17.00. The beaches that will be cleaned include: Armier, Pembroke Beach, Pretty Bay, and Wied il-Buni, Rinella Bay, Riviera Bay, and Ramla l-Hamra in Gozo.
University students, along with other volunteers, will be helping the environment and maintain the beauty of our beaches. By collaborating in this event, GħSL is giving back to the community by raising awareness about marine pollution and by contributing with it the reduction of garbage and plastic in beaches. These beach clean-ups are essential in understanding the scope of plastic pollution and in raising awareness of the impact it has on our environment. Therefore, we hope to see you there in helping us achieve this important aim in making our seas a better and cleaner place!
N.B. The event link for further information can be found here: https://fb.me/e/2PoxAHkhy !