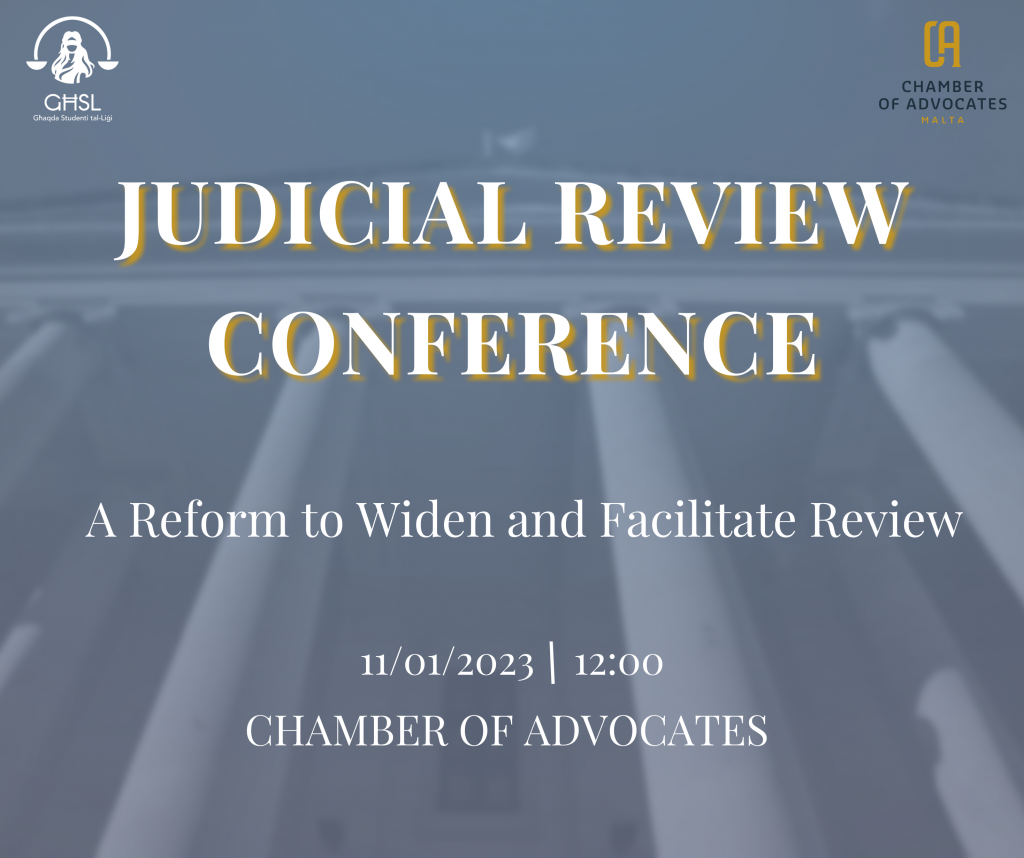 GħSL, along with esteemed academics in public Law, have been working on a bill amending article 469A and 469B of the Code of Organisation and Civil Procedure. To further this initiative, GħSL is organising a Conference for Students, Lawyers and Academics on the 11th of January, at the Chamber of Advocates at noon. The aim of this conference is to discuss the proposed bill and to have a drafting session to present a working document.
Our proposed bill can be accessed by clicking here.
Registration is to be done on this form: https://forms.gle/QEdk25vb9HjAw3AB9, or by sending an email to policy@ghsl.org.